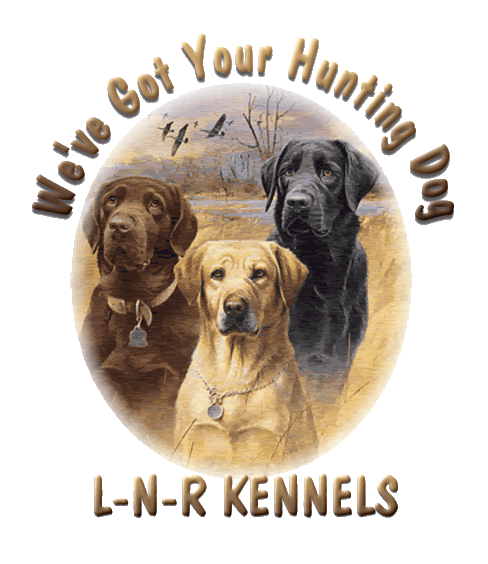 BOARDING
L-N-R Kennels is a hands-on facility providing lots of TLC.
Each dog has an individual chain-linked outside run adjoined with a doggie door to the heated kennel with a private individual area for each dog.

We have twelve 5 ft. x 25 ft.exercise kennels.

Dogs are walked daily on our 10.5 acre site and we administer any medications needed at no additional charge.

You may choose to bring your own food or we will provide ours at no additional charge.

Doggie treats are provided daily.

We handle any breed or size of dog from 1 pound to 250 pounds.

We also board cats.

Dogs must be current on their shot records which include Rabies, Parvo Distemper, and Bordatella (Kennel Cough).
Boarding prices (per day):
1 dog $22.00 cash
2 dogs $42.00 cash
Cats
1 cat $10.00 cash
2 cats $18.00 cash
3 cats 26.00 per day cash
Charge begins on first day of arrival and there is a charge of an additional day for pick-up after 10:00 AM.
All prices are per day cash only. No checks.
We have 6 indoor "Deluxe Suites," featuring radiant heated floors. This area is well suited for the guest that requires extra pampering in a quiet secluded setting. Our insulated outdoor facility is fully heated in winter and also provides a cool environment when summer temperatures rise. Each dog has their own space inside the facility with a doggie door with direct outside access in their own 12- foot run. All outdoor kennels are covered to protect your pet from the elements, and have hard wood floors. We board any dog of any size. We realize this dog is a member of your family, therefore, we give them lots of TLC, feed them doggy treats, and walk them daily on our 10.55 acre facility